February Board Highlights
Coach Damon Mantooth NFSHA State Coach of the Year for Boys Soccer
Chickasha School Board's regular monthly meeting had several highlights. The evening began with the Pledge being led by the Quality Academy's Student of the Month, Kaylee Phillips. Our Quality Academy was recently featured in a publication for the State Department of Education's Alternative Education. Kudos to our CQA students and staff!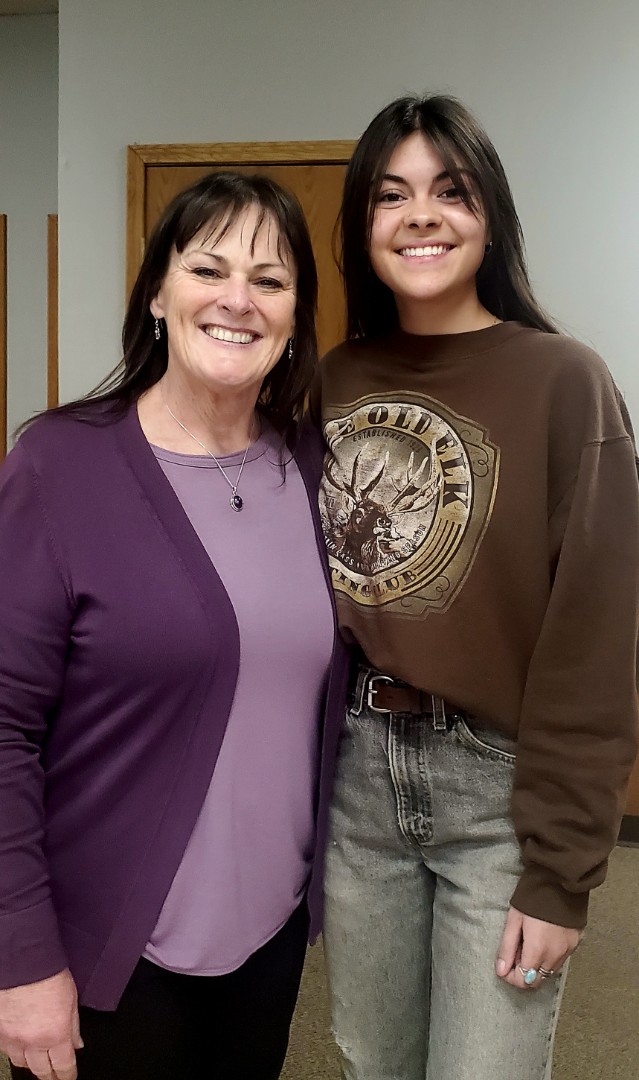 Brad Wilkerson of Chicken Express presented the CPS Employees of the Month. Certified employee of the month for Athletics was presented to Coach Bo Steele. CPS Maintenance was represented by CPS graduate and Support employee, Kyle Horton.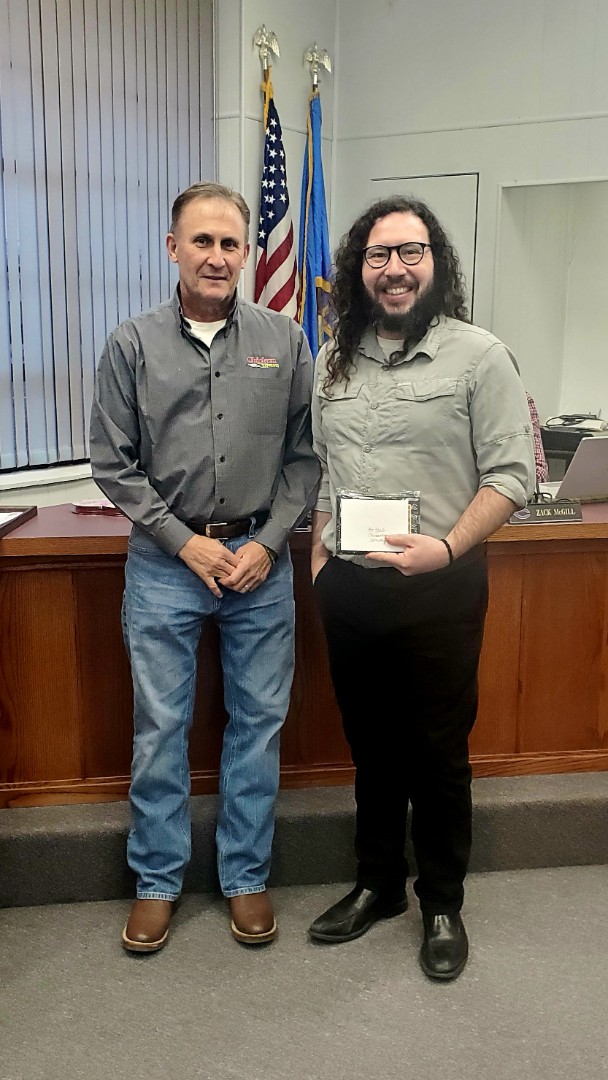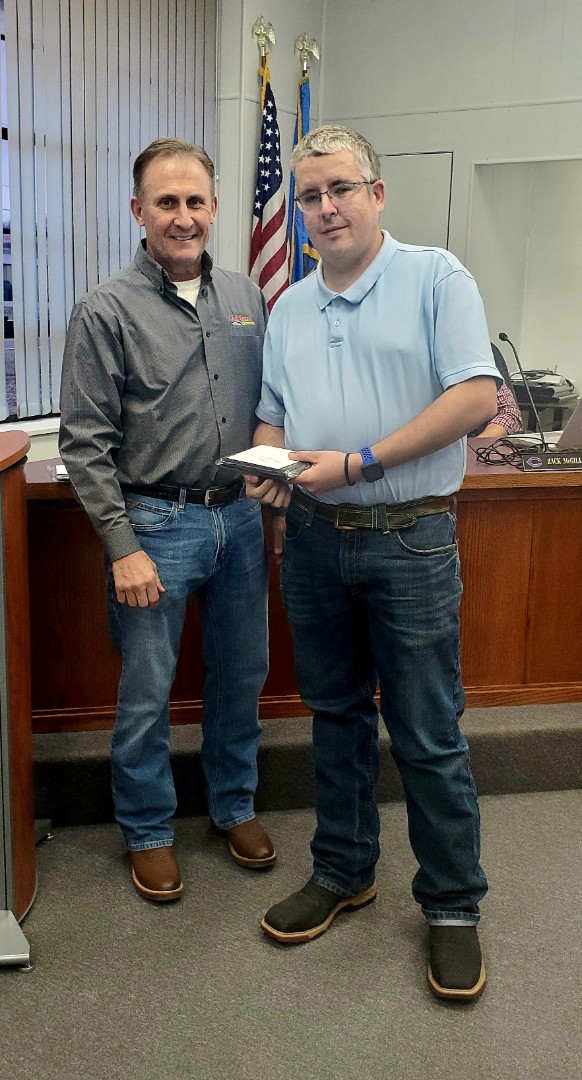 Athletic Director, Jerry Bray made a special presentation to Coach Damon Mantooth. Coach Mantooth was selected as the recipient of the National Federation of State High Schools Associations State Coach of the Year for Boys Soccer. Damon's dedication to Boys Soccer and to the Student athletes eared this outstanding award. OSSAA and the National Federation send their congratulations. Coach was supported by his family and many former and current players and coaches during the presentation.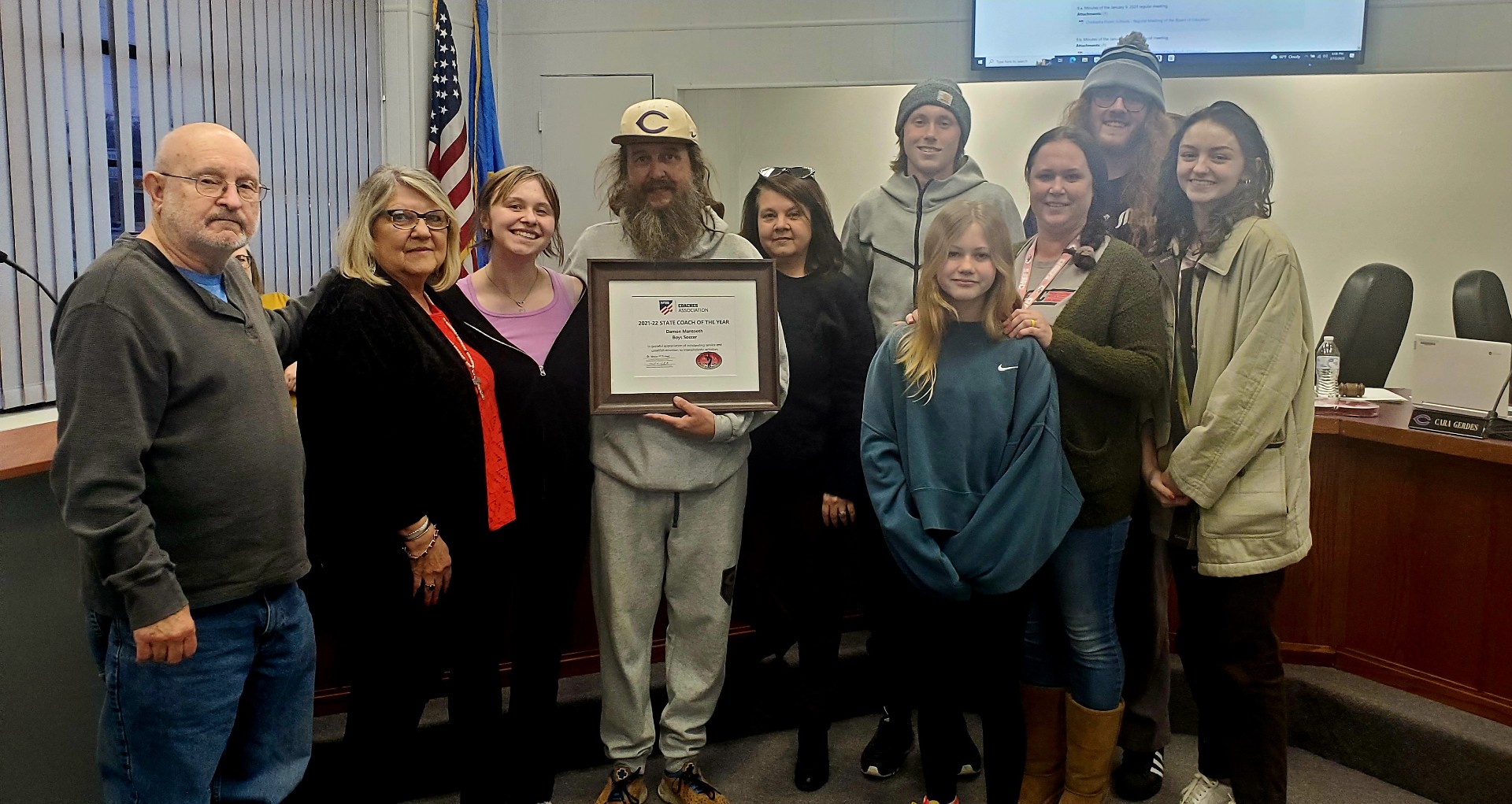 For more highlights, the video recording from Monday night's meeting is on the website. We are always excited to share the successes of our students and staff. Purple and Gold always rises to the top. Stay tuned for more news and celebrations from CPS!