CPS Foundation Gala
Chickasha Public Schools Foundation hosted their Purple and Gold Gala last Friday evening, March 31st. The event was very well attended and Alexander Eats served a delicious meal. The evening also included a Silent Auction where bids were placed online for several items. A live auction ended the evening's activities. The Foundation raises monies through this event for their many opportunities hosted for the students and instructors in our District. These opportunities include the Banquets for students, Gentlemen of Distinction and Diamonds in the Rough. They also award numerous Grants to Teachers each year for enhanced learning opportunities in their classrooms and more. The Foundation Board Members include President-Rachel Myrko, Vice President-Terrance Spain, Treasurer-Dwight Yokum, Secretary-Pam Foster, Bruce Storms, Susan Gearhart, Erica Alexander, Nancy Hector, Lewis Knisley, Katherine Kopec, Katie Davis, Jamie Duncan, Jamie Bowman, Ashley Rayburn and Becky Talley. The Foundation Director is Gab Shepard. We know each of these members volunteer their time because they care about our Students and District.
The evening began with magnificent music provided by students of The Pride of CHS: Savannah Finck, Exodous Ladd, Pheobe Shaw, Kayden Treaster and Director Julianne Annesley. It was the perfect background to the silent auction and meal.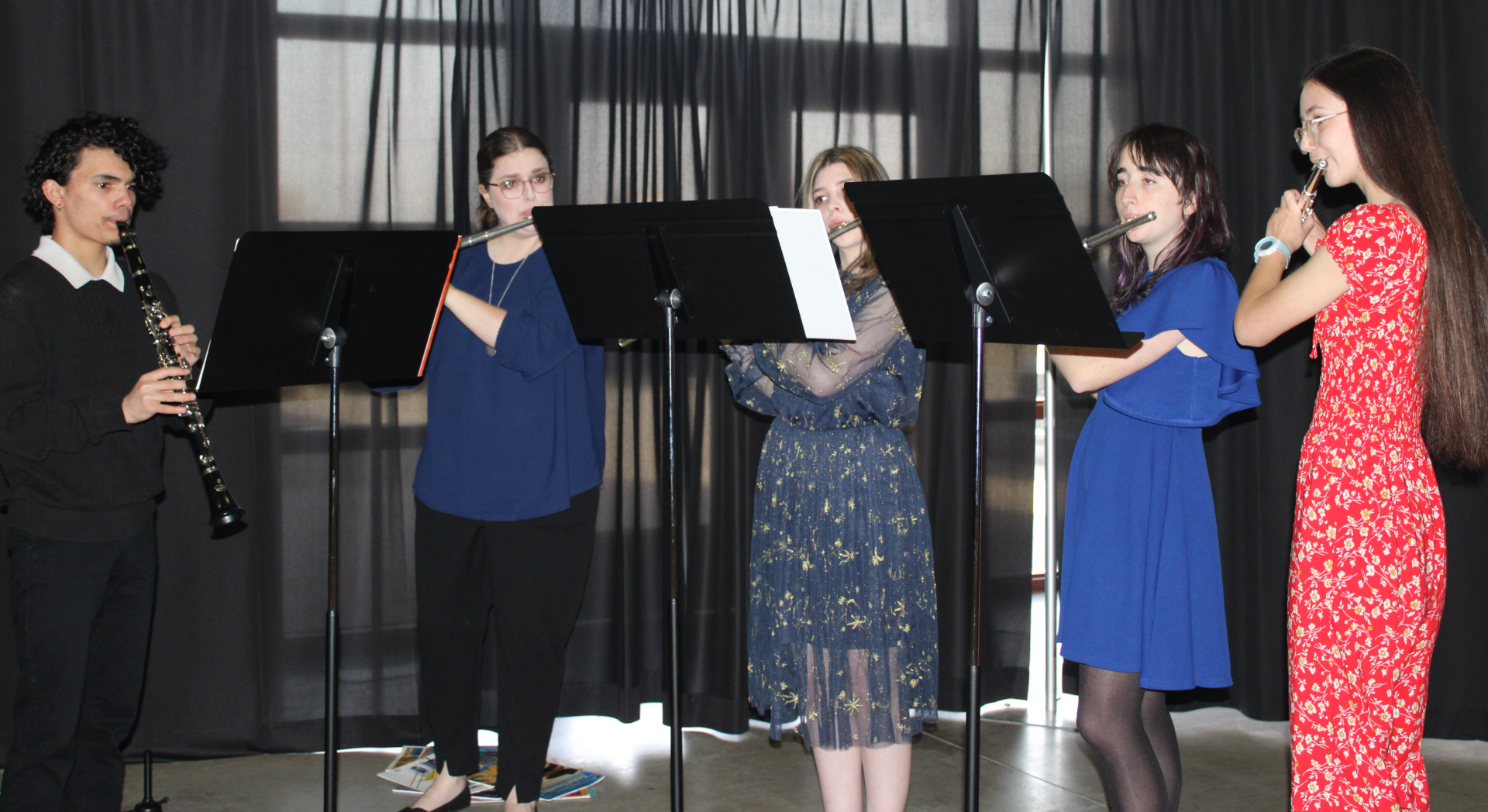 The evening included introductions and celebrations. Director of Student Activities and Athletic Director, Jerry Don Bray announced two new members in the CPS Athletic Hall of Fame. These gentlemen have both made an impact on Chickasha School Athletics. John Smith, long time CPS supporter, educator and Board member, introduced his classmate Kirk Goss. Avid Chickasha supporter, Steve LaForge was also inducted in the Hall of Fame. Mr. LaForge cares deeply about Chickasha Public Schools and not only supports Athletics, but all of our extra-curricular activities, including band, academic team, robotics etc. He also helped to bring A Beautiful Day to CPS. A Beautiful Day celebrates all elementary students birthdays. Both inductees are pictured below: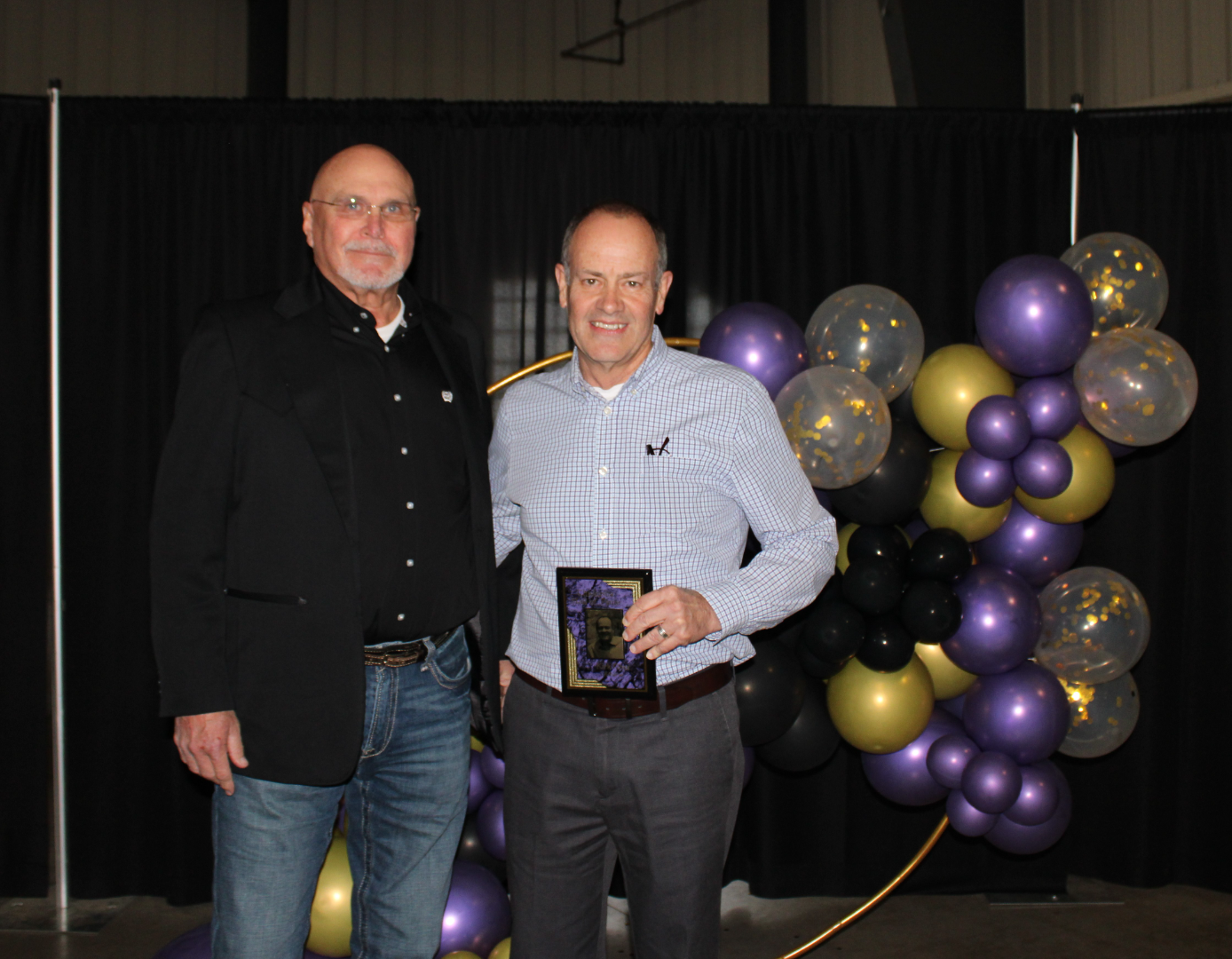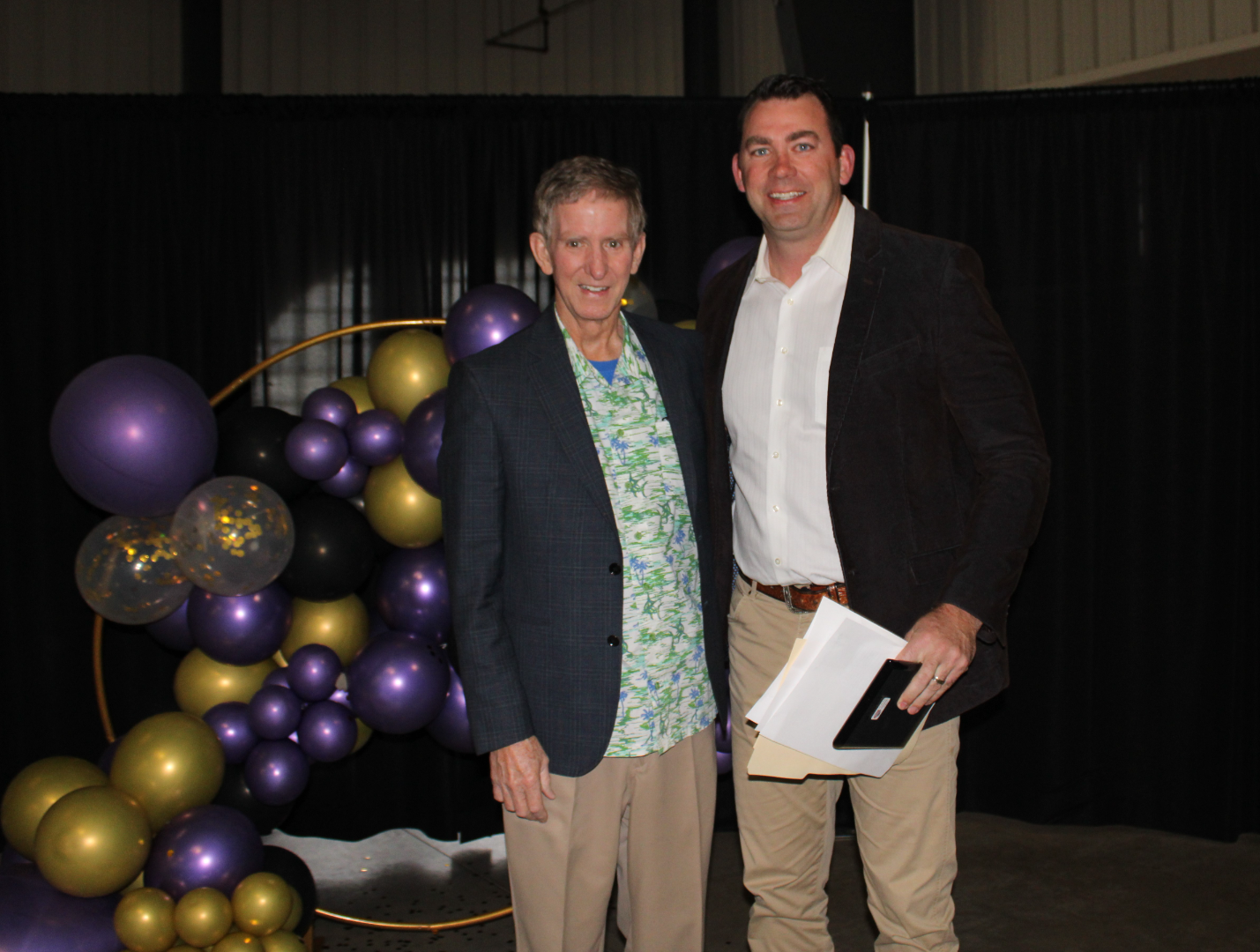 The next event of the evening was the inaugural class in the Chickasha Public Schools Hall of Honor. The first inductee was Dr. Ada Lois Sipuel Fisher. Accepting the award for Dr. Fisher was her daughter Charlene Factory. Also present was her son, Bruce, and several other family members. Dr. Fisher was a civil rights champion that fought to end legalized segregation for people of all color to attend college. She went on to attend the University of Oklahoma School of Law in 1949 and graduated in 1952. She practiced law in Chickasha and Oklahoma City, taught at Langston University, and retired as Assistant Vice President for Academic Affairs. In 1992, she was appointed to the Board of Regents for the University of Oklahoma by Governor David Walters.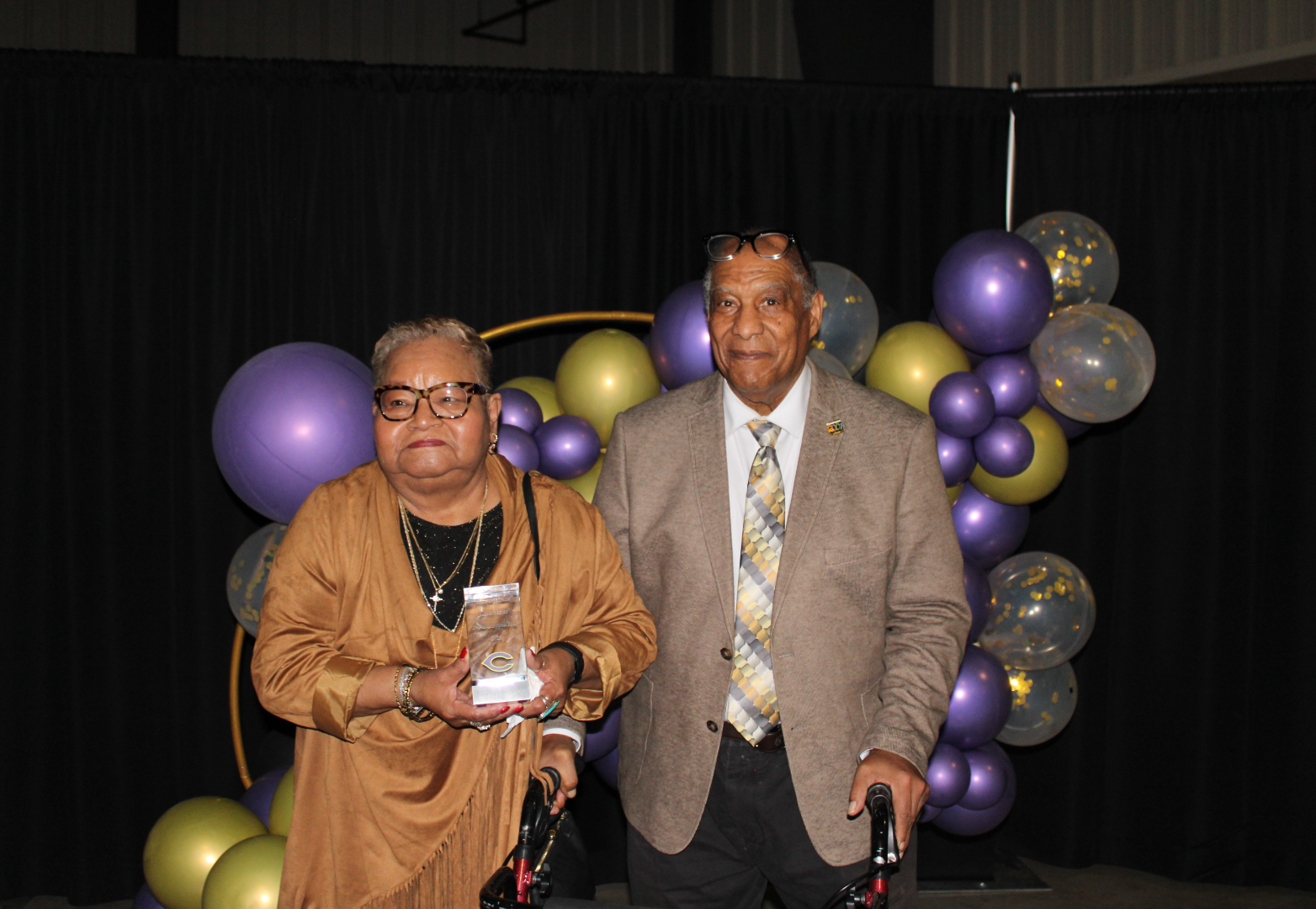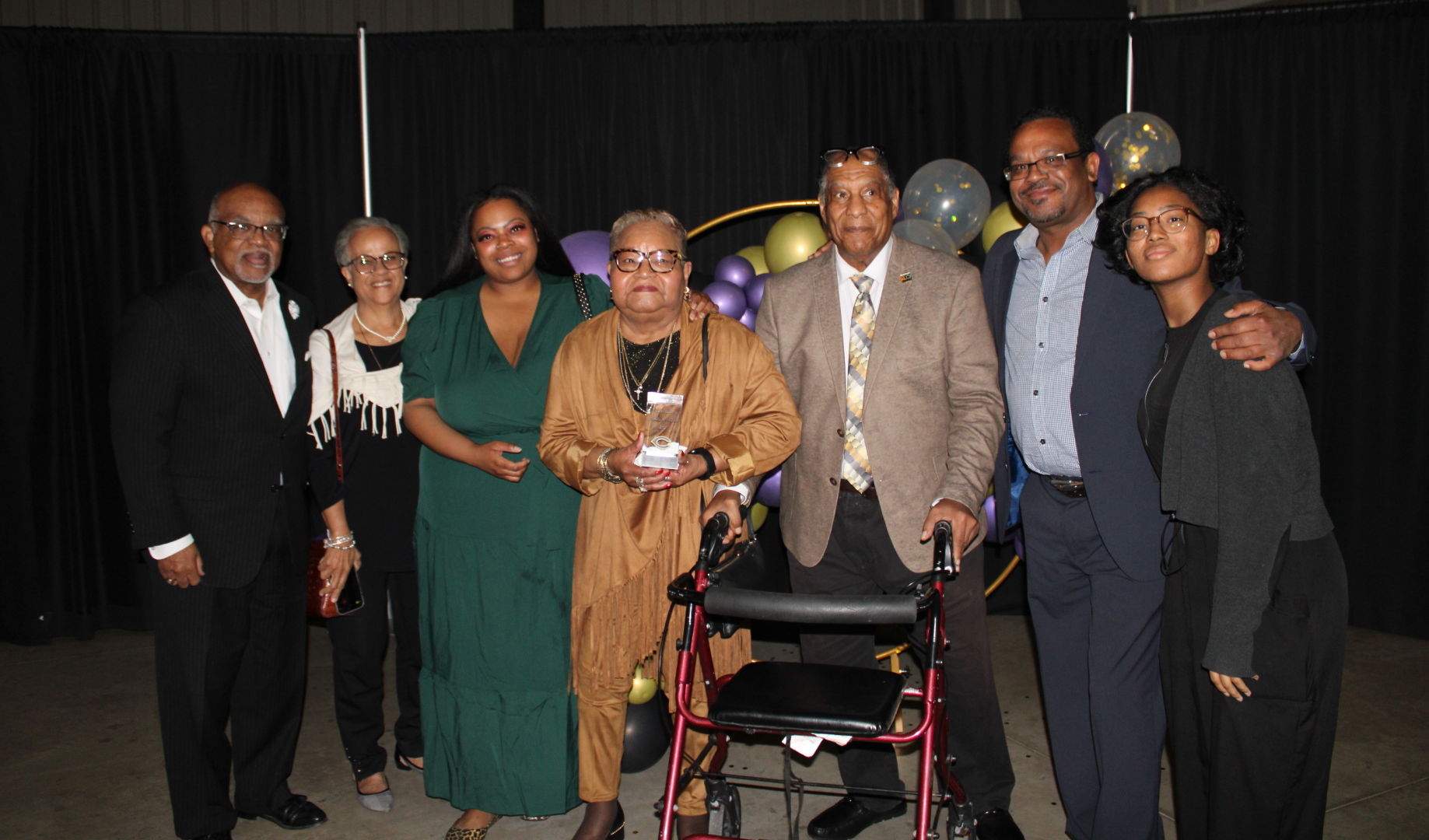 The second inductee in the inaugural class for the Hall of Honor was Mr. Darrell Harms. A Fightin' Chick through and through, Mr. Harms taught at Chickasha High School as the Speech and Drama teacher from 1967 - 2002. He made a positive impact on the lives of untold counts of students. He guided students through an estimated 180 school plays, served as the public address announcer for high school and junior high football, basketball, and baseball games, and is a member of the CHS Athletic Hall of Fame. Mr. Harms also served as the Music Minister at Trinity Baptist and Michigan Avenue Baptist churches and assisted with numerous local area charities. He was accompanied by his wife, Recilla, and daughter, Talaura Harms.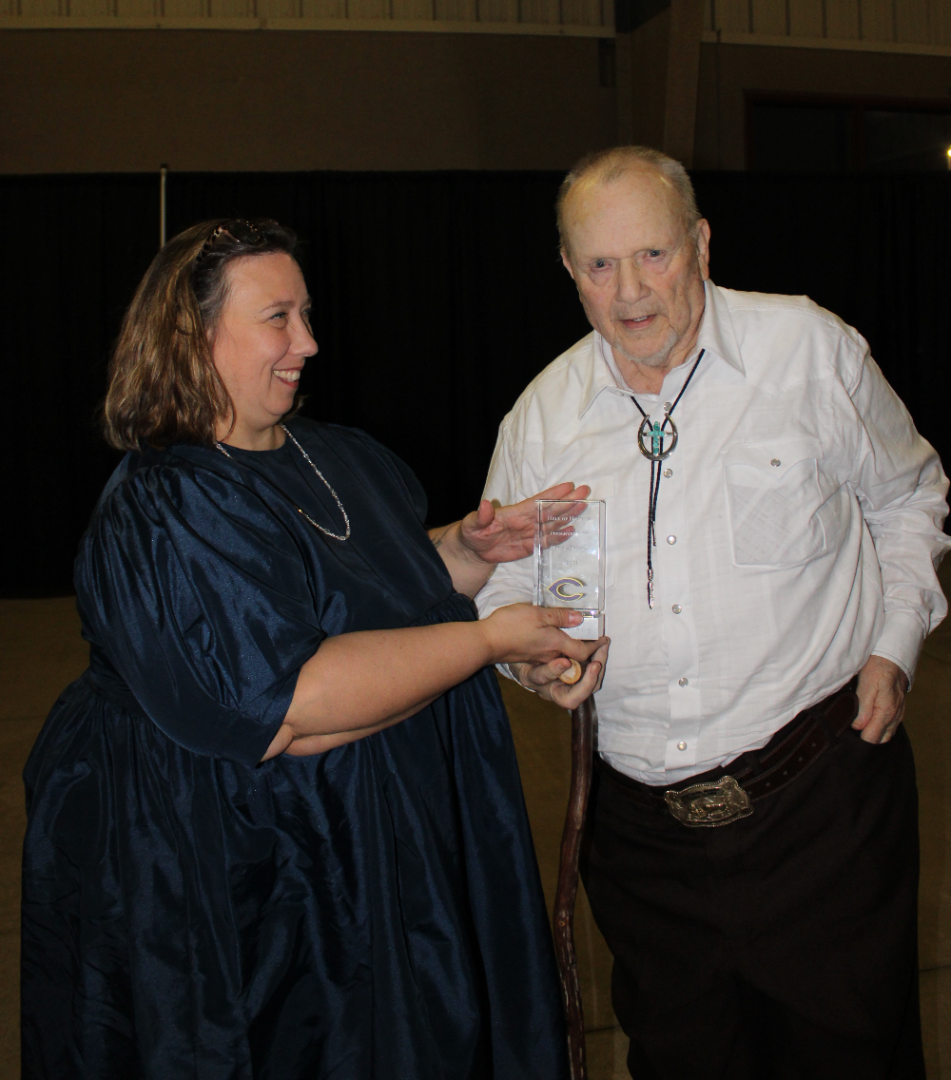 Our third and final inductee to the Hall of Honor, Class of 2023 is Art Griffith. A true legend that tales are made of, Mr. Griffith graduated from Chickasha High School in 1915. While attending CHS he played football and baseball. Following high school, he fought for his country in World War I. He went onto become a graduate of Oklahoma A&M (now Oklahoma State University). He started coaching wrestling in Tulsa, OK at Central High School and led them to ten state championships before becoming the wrestling coach at Oklahoma A&M in 1941. He led the Aggies to eight national team titles and 27 individual national titles. Mr. Griffith coached the USA wrestling team to victory in the 1948 Olympics. He was inducted into the National Wrestling Hall of Fame in 1976. Accepting the award for his family was Mr. Griffith's grandson, Brad Griffith. He was very impressed with the Chickasha's emphasis on education and community.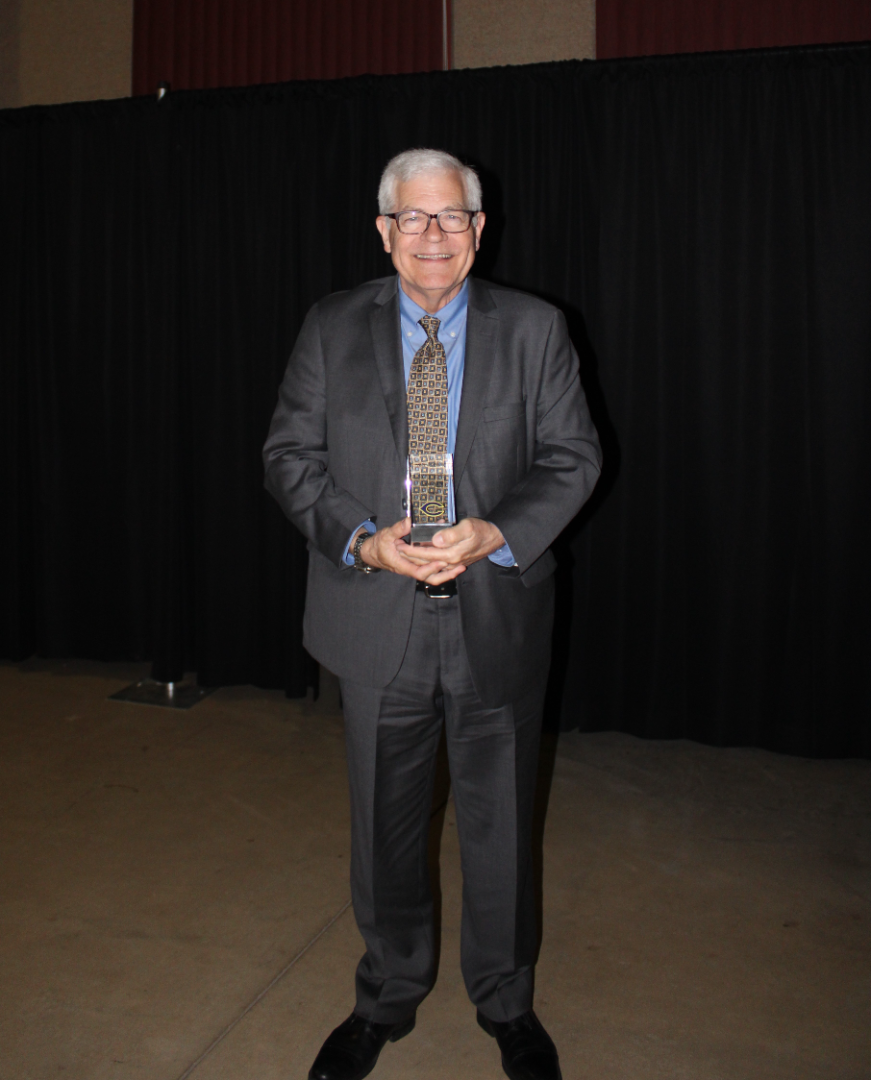 CPS is very proud of the Inaugural class of the Hall of Honor. All of the inductees were very deserving. The honorees and their families all spoke very well of our community and the event at which they were honored. We look forward to the future and the many other inductees of both the Athletic Hall of Fame and the Hall of Honor.
To end the evening's recognitions, Superintendent Rick Croslin introduced each Site Principal. They introduced their Site Teacher of the Year. Those honorees include Brandi Mantooth (BWECC), Lisa Youngblood (Grand Avenue), Mandy Brooks (Lincoln), Cheryl Music-Sweeden (CMS) and Allison Cofer (CHS). Mr. Croslin then announced the District Teacher of the Year as Allison Cofer. Mrs. Cofer acknowledged her love for Chickasha Schools. She has taught in every building in the District, except Bill Wallace. She is currently the Advanced Placement Art Teacher at CHS. She also serves on the Chickasha Area Arts Council. Judi Thomas was announced as Support Person of the Year. Judi has worked in the District for over 25 years. Her students, staff and parents all love Ms.Judi. She is retiring at the end of this school year and she will be missed greatly.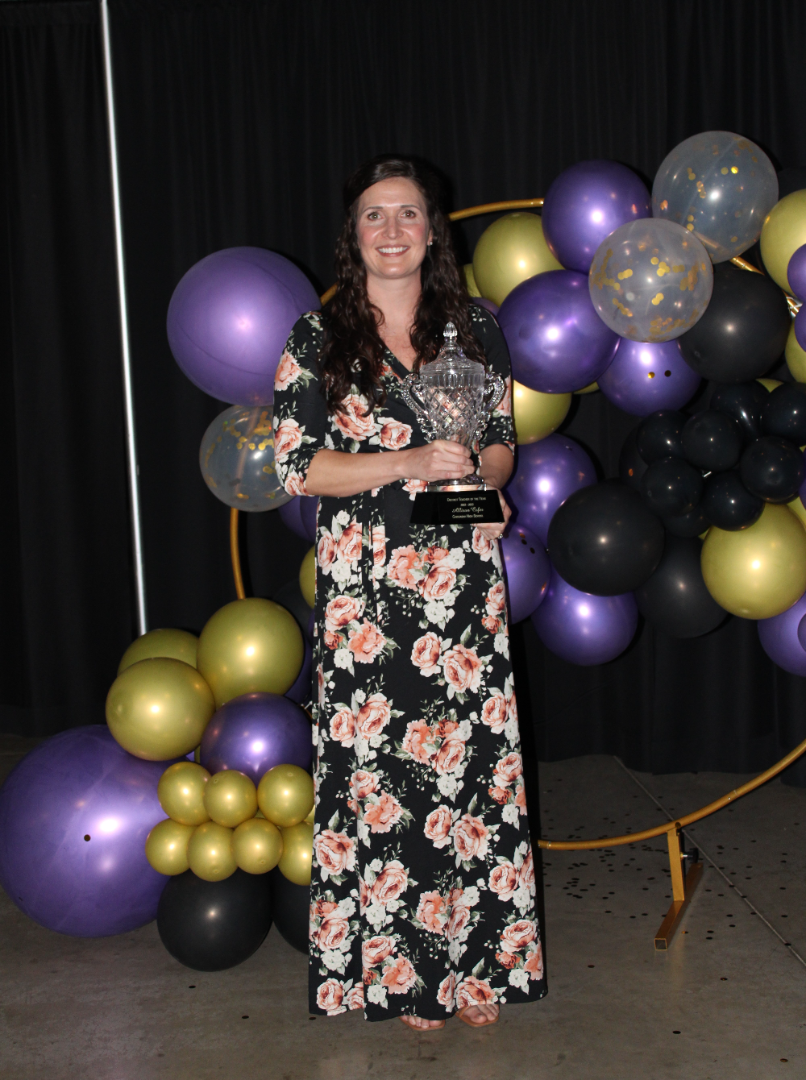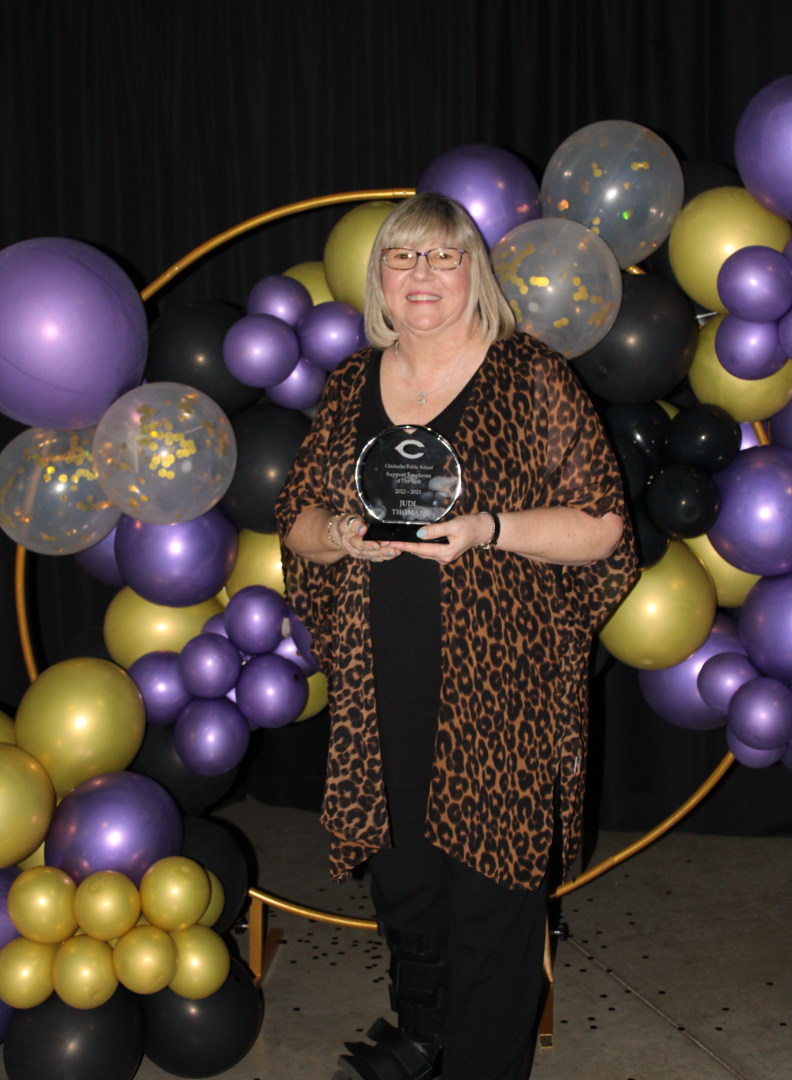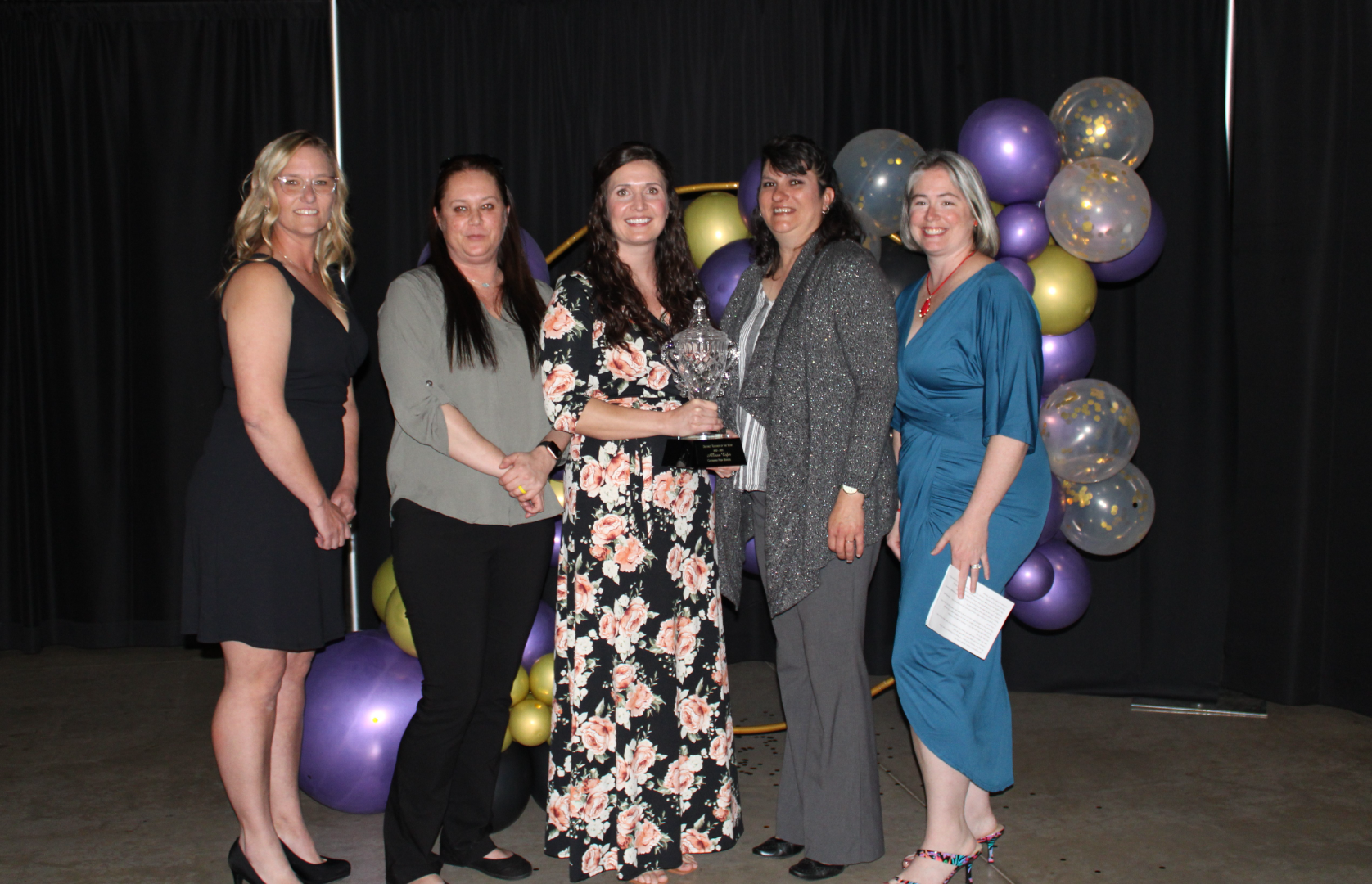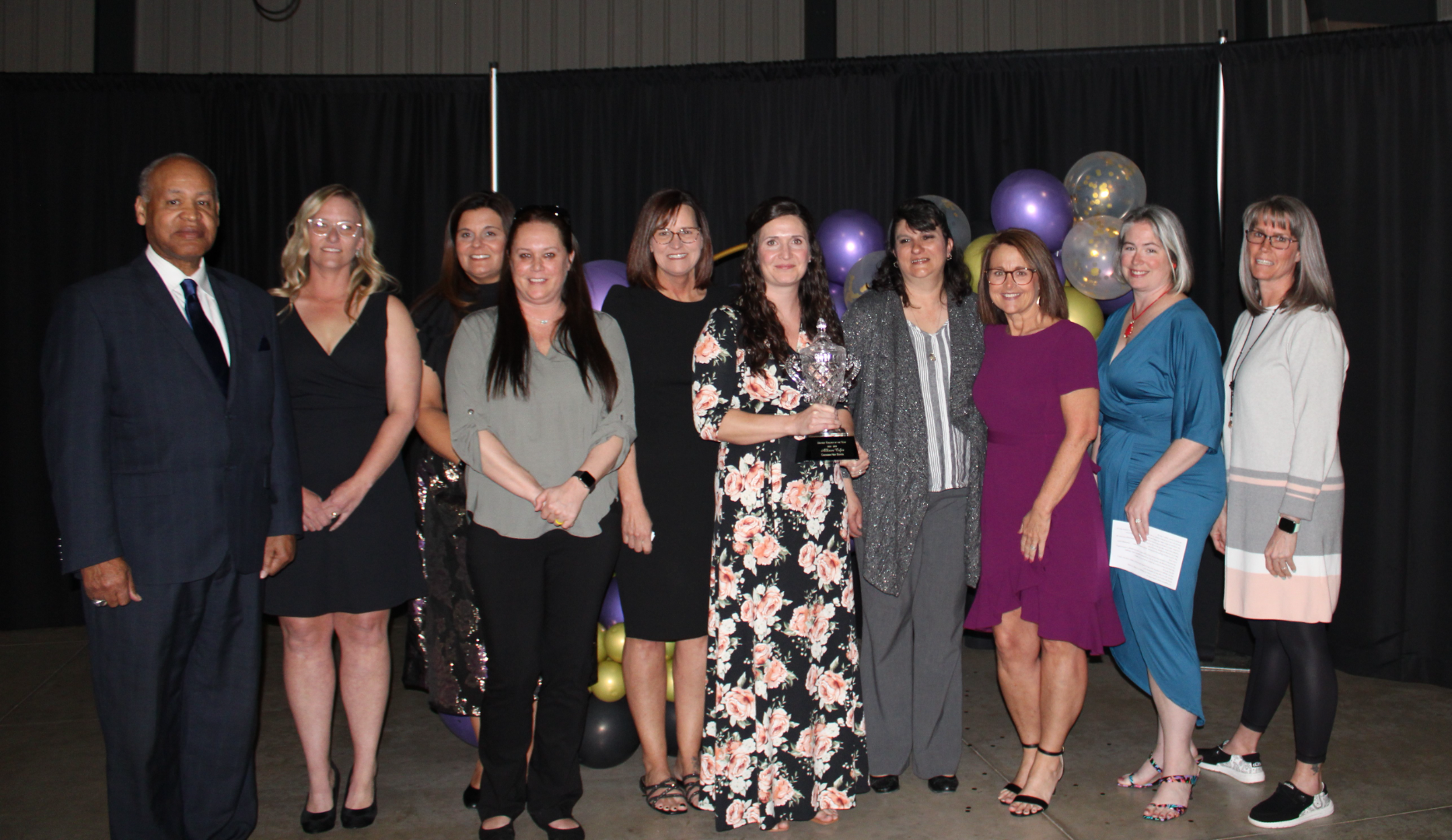 ​​​​ A live auction ended the evening celebrating Chickasha Public Schools and our Community. We are blessed to live in a District who supports our Staff and Students in tangible ways. We, as a District, cannot say thank you enough to Chickasha Public Schools Foundation! Stay tuned for more positive news from CPS and the date for next year's Purple and Gold Gala. You will want to be there and join in the fun!