Chickasha Public Schools - March Board Highlights
CPS monthly Board Meeting began as it usually does by highlighting many of our students and staff. This is, of course, one of our favorite times of the evening. We began our meeting with the Pledge being led by students from Bill Wallace Early Childhood Center. These student leaders were: Edyn Bahm, Lucy Moon, Bradley Spoonmore and McKenna O'Brien. They did a wonderful job!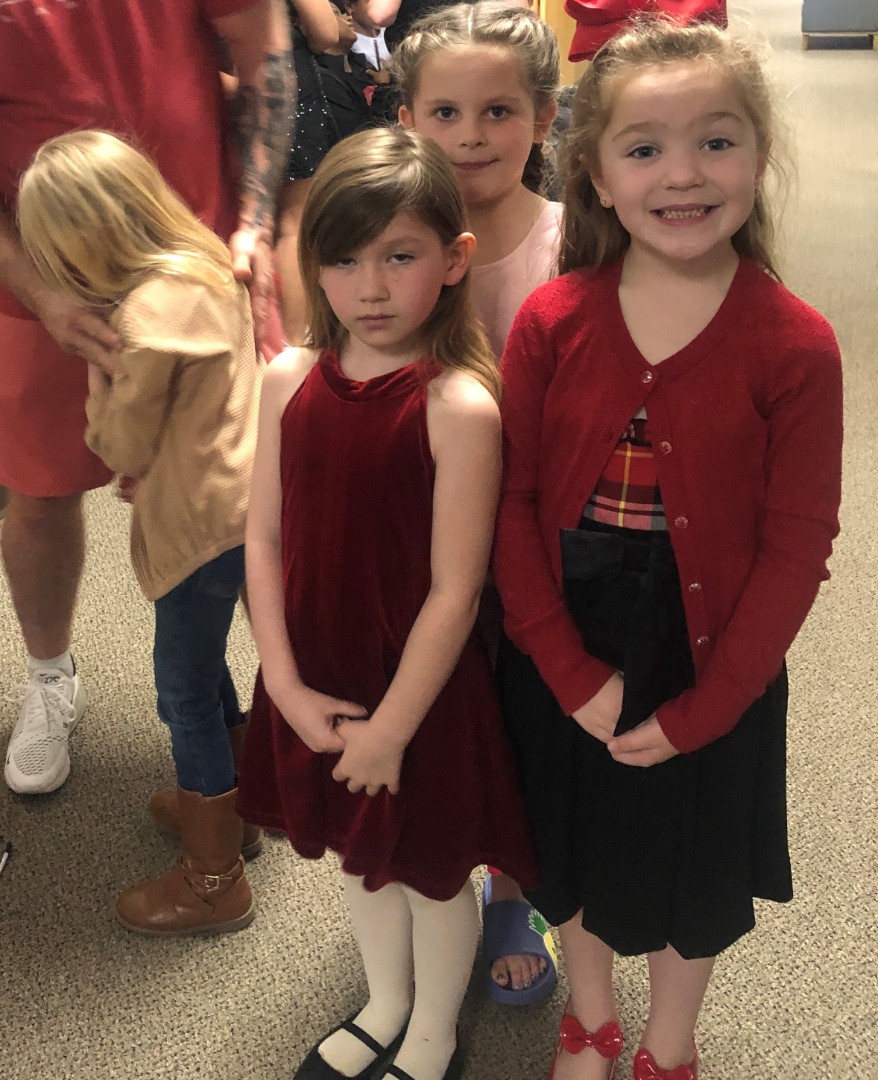 Our next recognition was the Chicken Express Employees of the Month. Representing Chickasha Quality Academy was Deborah Clark. Deborah is a certified teacher who works with our Academy students on a daily basis. Our Support Employee of the month is Rosa Halcomb. Rosa has been employed by CPS for over 10 years. Thank you, Chicken Express and Brad Wilkerson. Congratulations, Deborah and Rosa!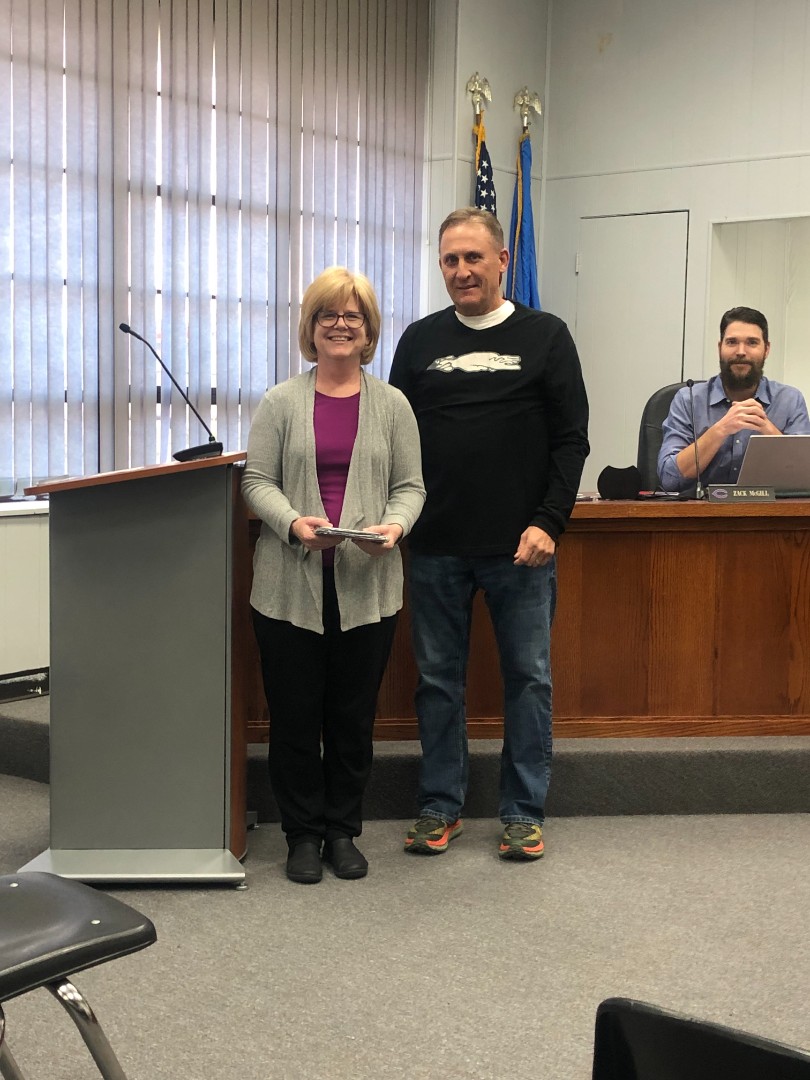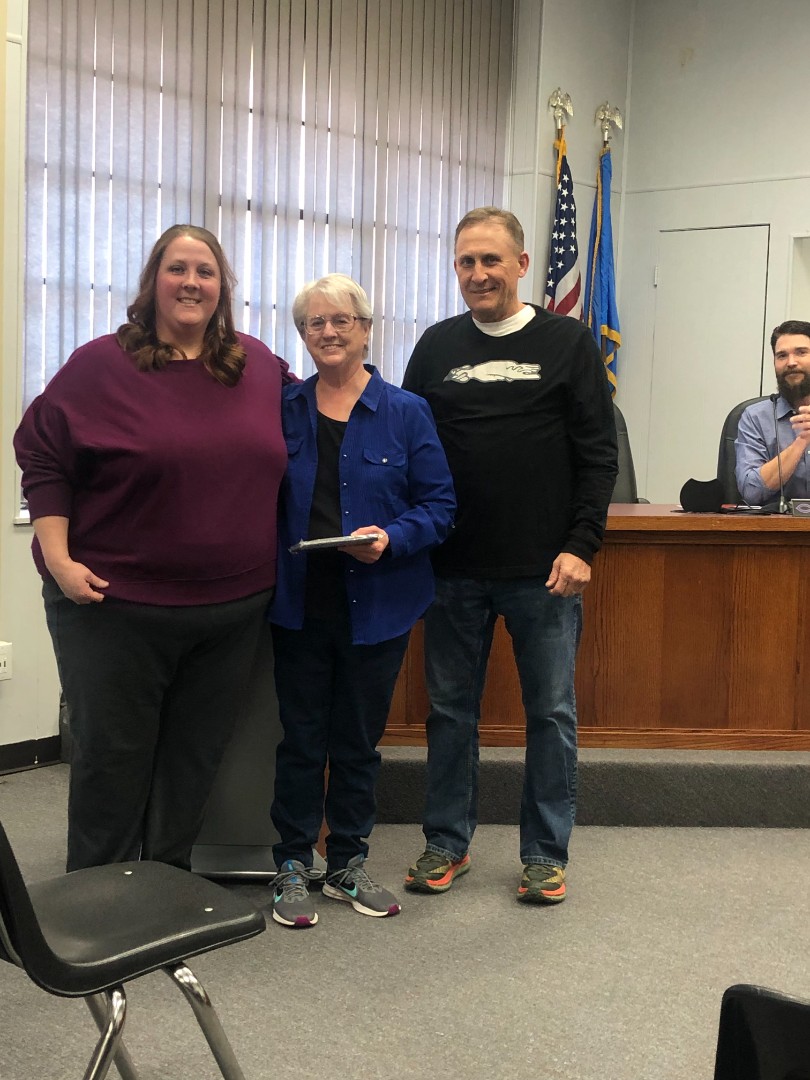 Our own Coach Chad Randle was recognized as the 4A Wrestling Coach of the Year. Coach Randle has been a CPS teacher and coach for 28 years. Along with Coach Randle were many members of the Fightin' Chick Wrestling Team. Those introduced included the first female State qualifier, seven individual State qualifiers, five State placers and Jarrett Patty. Jarrett represents CHS as a State Champion at 106 lbs. Congratulations to our Wrestlers and Coach Randle!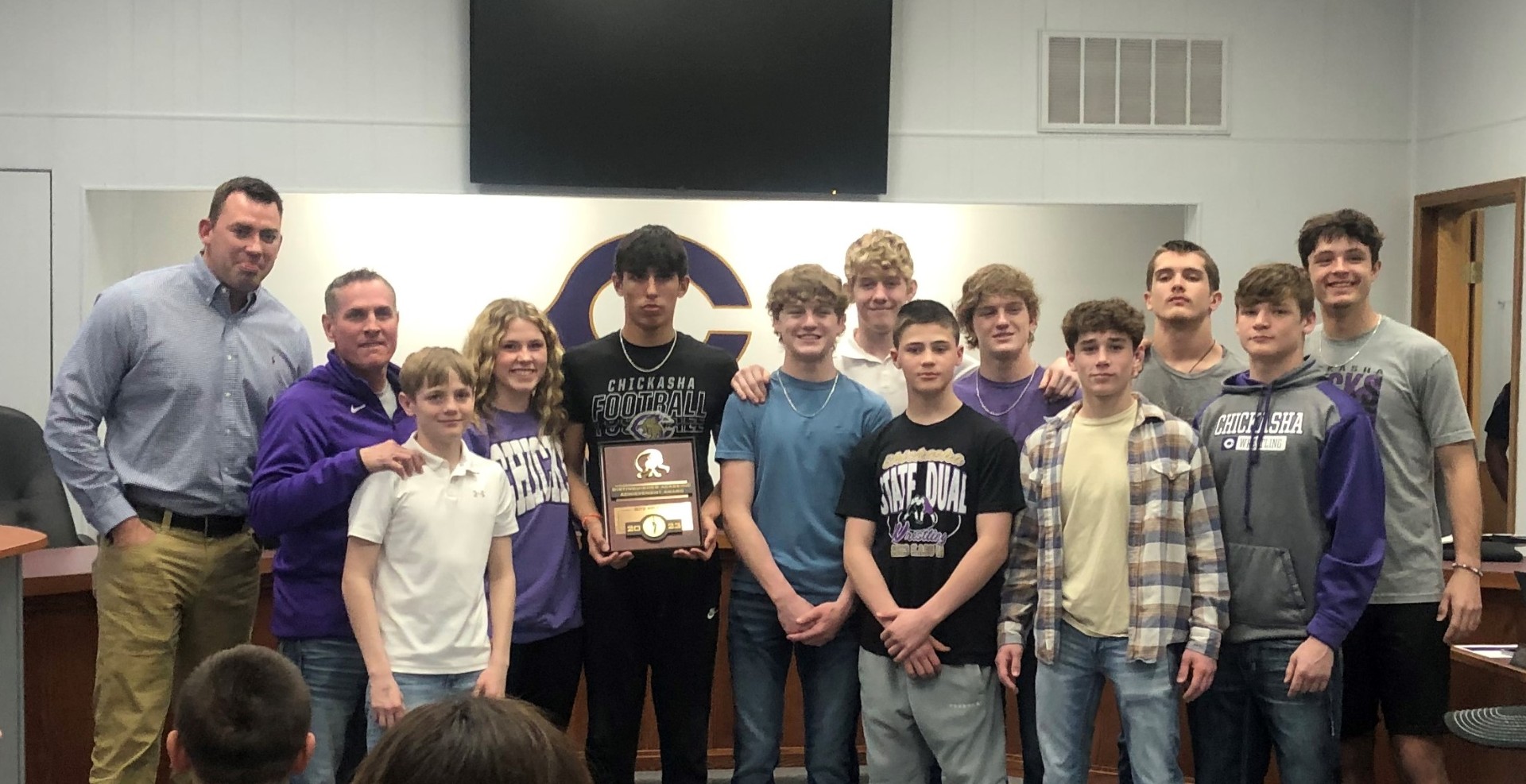 Another State Champion was our CHS Pom Team. They earned the 2022 Hip-Hop State Championship in December. Congratulations Pom and Coach Elliott!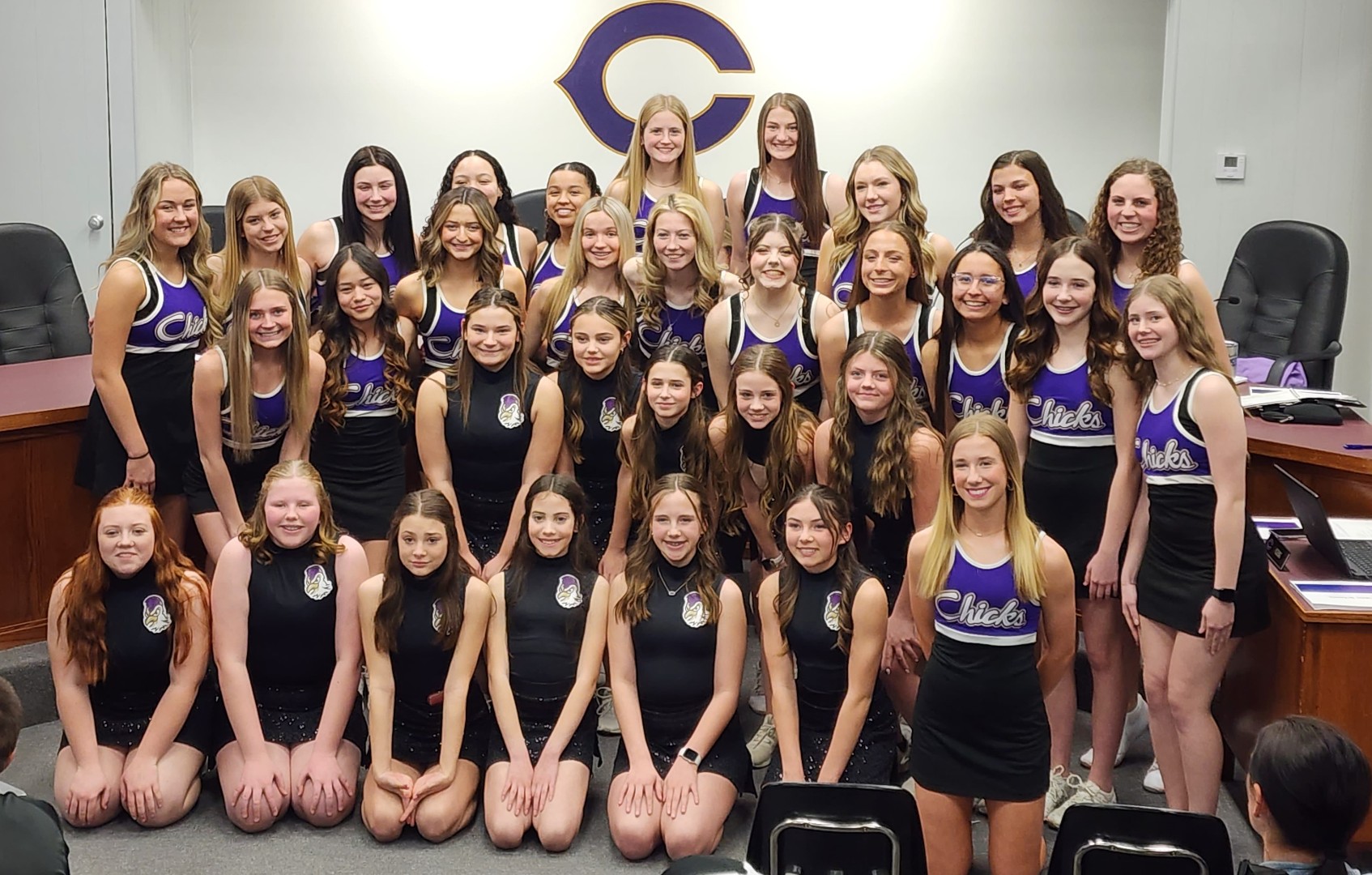 Ma'Lek Murphy received his All-State Letter jacket from Activities Director J.D. Bray. Ma'Lek rushed for over 2,000 yards and scored 22 times. He will play his collegiate career at East Central University in Ada. Congratulation, Ma'Lek!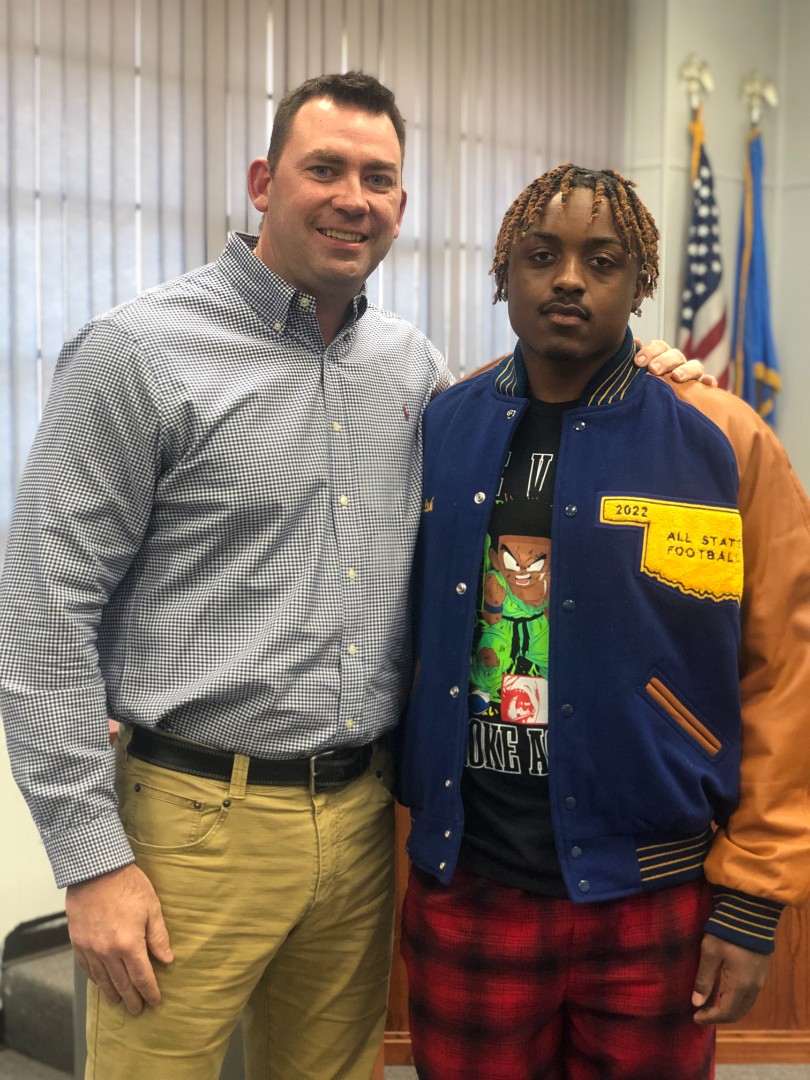 Both the Pride of Chickasha and the Vocal Music Departments has qualifiers for State Contest in March. Congratulations to Pride Director, Julianne Annesley and Choir Director, Gena Conder.
Chickasha Public Schools was given a very generous donation from Focus Federal Credit Union. This is part of their "Support Our Schools" program. Thank you, Focus Federal Credit Union!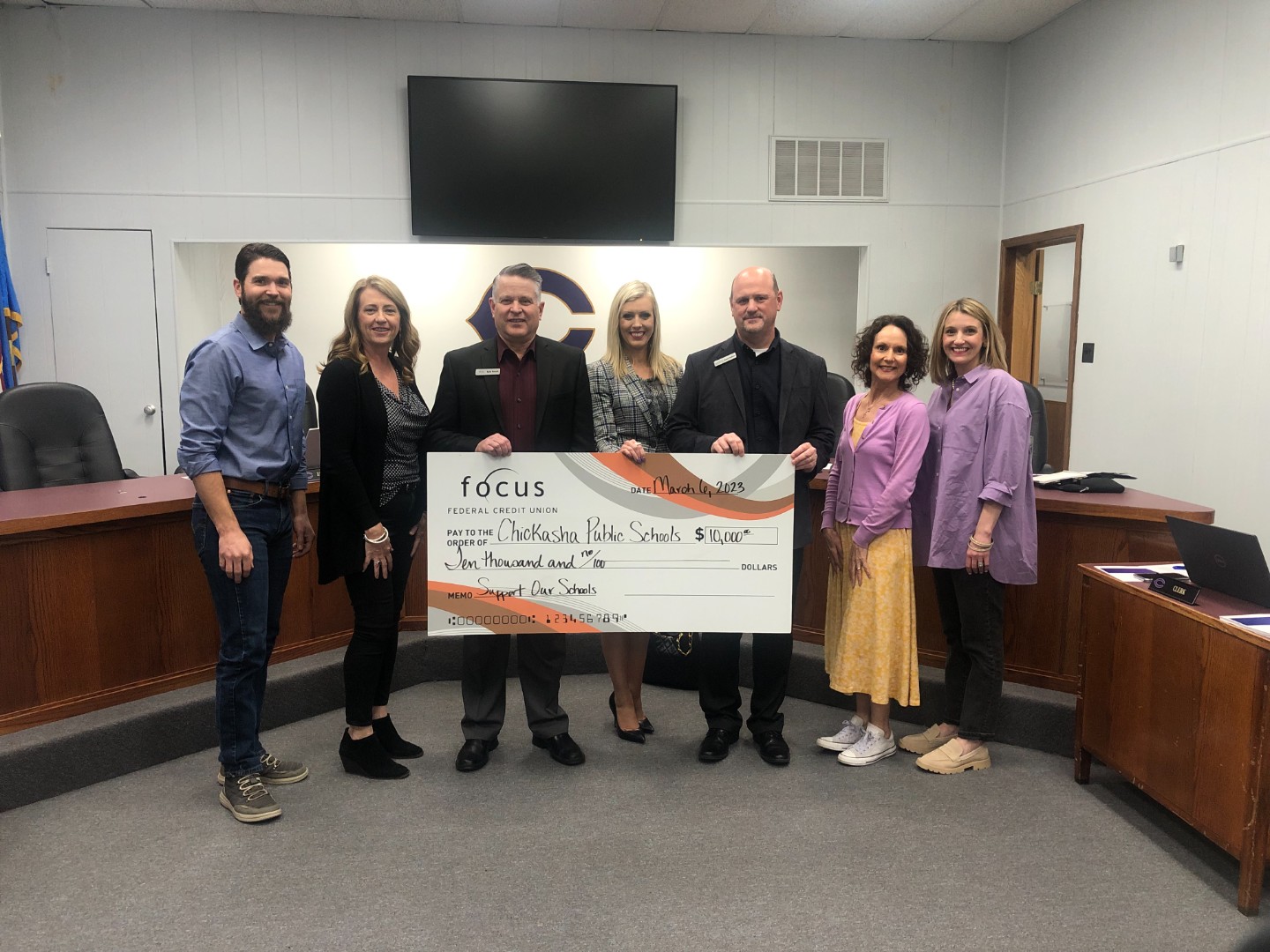 MANY great things happening in Chickasha Public Schools. We are thankful for each of our students, staff, and Community Supporters!